About Us
Part of the Department of Informatics, University of Sussex, UK
Founded on Tuesday, Feb 7, 2017 at 7:55 AM
Publications in top conferences, such as NeurIPS & ICML & CVPR & I(E)CCV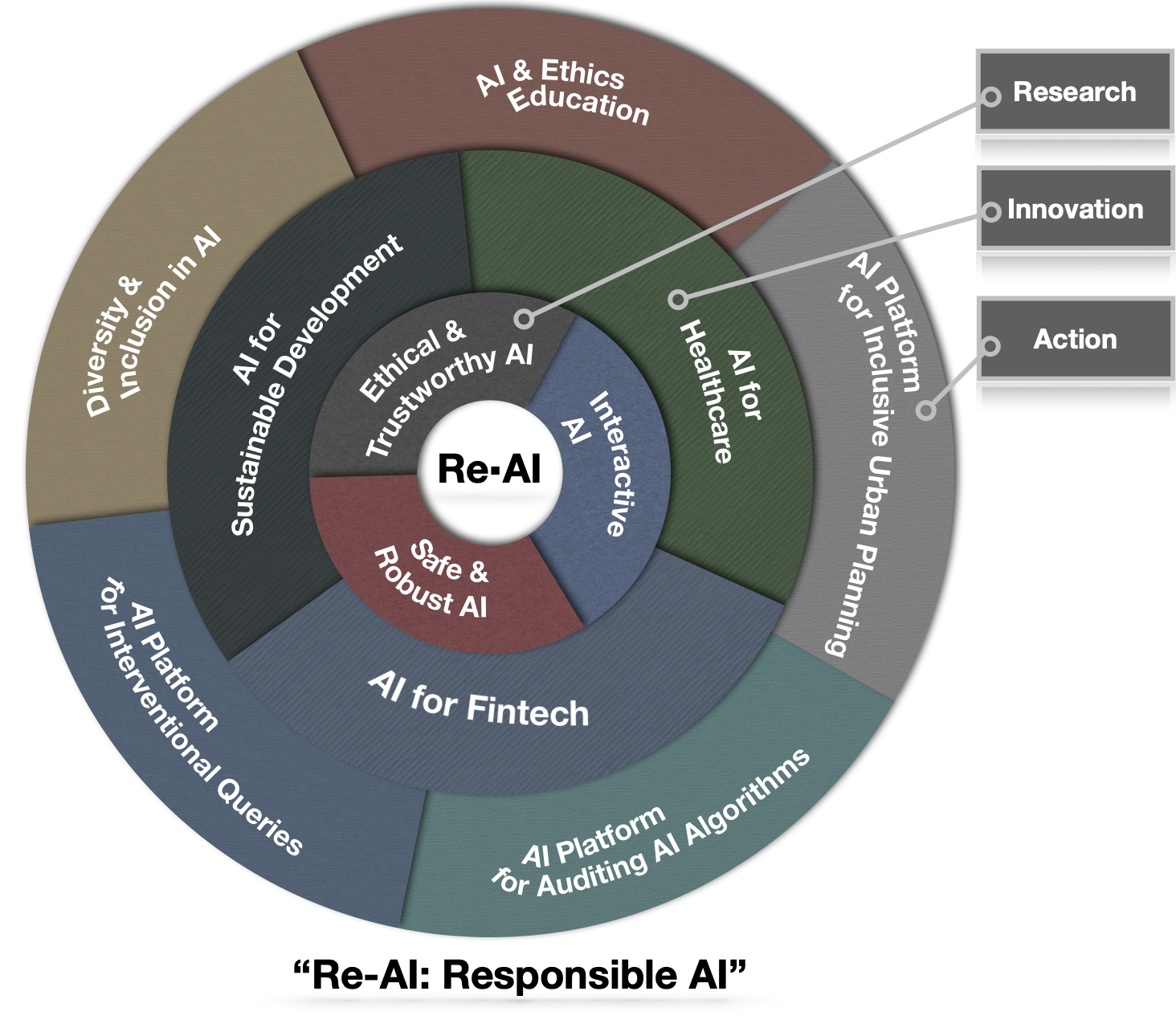 The key research goal of Responsible AI is to develop new artificial intelligence and machine learning models that embed fairness, accountability, transparency, and trustworthiness into them for ensuring ethical outcomes and long-term public confidence in the deployment of automated systems.
News
14 Mar 2023

A new 8M € Horizon Europe RIA funded project on human-centric AI. More information soon.

04 Nov 2022

A 4-year funding of 1M € per year from Ministerio de Ciencia e Innovación /State Research Agency, Spain as part of the Severo Ochoa Centre of Excellence accreditation for BCAM. Novi is one of 10 guarantor researchers (investigadores garantes) for this excellence accreditation for the period 1st January 2023 – 31st December 2026 focussing on Trustworthy Machine Learning research area.

01 Jan 2022

We have begun work on a new £12.5m Joint Treasury Outcome Fund pilot programme on Nature-based Solutions for Climate Change at the Landscape Scale. The project is led by Natural England, and University of Sussex work with Kew Science as their research partner.

01 Mar 2021

We are glad to announce the opening of "BCAM Severo Ochoa Strategic Lab on Trustworthy Machine Learning" in Bilbao, Spain! PhD and Postdoctoral positions are available in Trustworthy Machine Learning.

01 Oct 2020

We are happy to announce that our Mypy type stubs library has reached 100 stars on GitHub! 🌟

01 Apr 2020

We have begun work on an ERC-funded project on BayesianGDPR.

12 Dec 2018

A team of PAL PhD students placed among winners in Huawei AI Challenge, winning a cash prize & paid trip to the company's HQ.